Community Update
by Stone James, Economic Development Director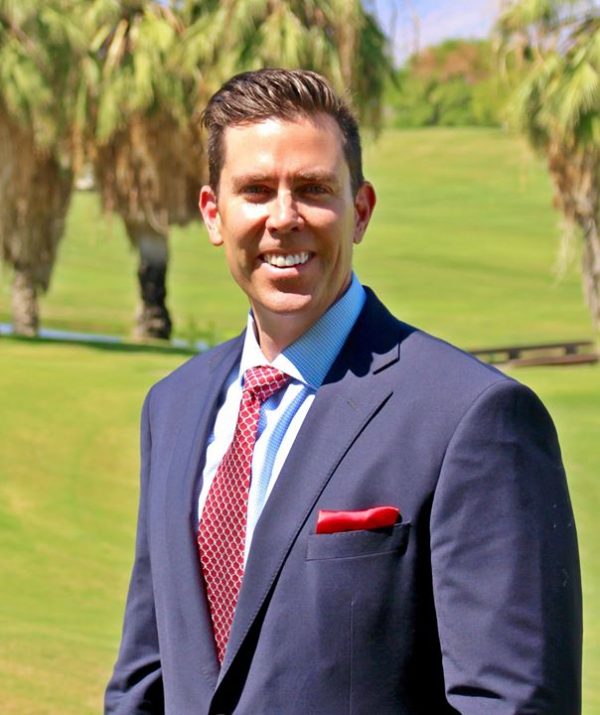 WHAT'S DEVELOPING WITHIN ECONOMIC DEVELOPMENT
The Economic Development Department has been busy working on many projects since our last update. It is this activity, energy, and diversity of activities which makes our department an exciting place to be. Below is a brief overview of the important initiatives Leisa Lukes and I are working on:
NEW ECONOMIC DEVELOPMENT WEBSITE: Stay abreast of the latest events, learn about our great City, and find important development facts by visiting and bookmarking http://www.ccedd.org/. The Economic Development Department would like to thank Kevin Lockwood for his proactive approach, creativity, and diligence in diagnosing community and developer needs when designing this site. We welcome additional comments and suggestions at sjames@cathedralcity.gov.
AGUA CALIENTE DOWNTOWN CATHEDRAL CITY CASINO: On January 18, 2018, the Agua Caliente Band of Cahuilla Indians shared their site plan for the 12.5 acres of located on the northwest corner of Date Palm Drive and East Palm Canyon. The site plan contemplates a 60,000 total square foot casino consisting of 500 slot machines in 40,000 square feet of gaming space; 5,000 square feet of restaurant space; and 2,500 square feet of retail space. Further, the plan shows an additional 65,000 square feet of mixed-use space for a total under-roof development of 125,000 square feet. Given the Tribe's success in Palm Springs and Rancho Mirage with two luxury destination-style casino resorts, we know the Tribe will deliver another first-class development!
BOB HOPE CROSSING: The ground-breaking has already begun on this exciting new nine-acre site. It will offer travelers a variety of services including a 90+ room Best Western Plus hotel, AM/PM gas station, Starbucks, McDonalds, Taco Bell and several high-quality quick-serve restaurants.
SUNNIVA: Construction on the Sunniva project is well under way! This $54m project is located on the south side of Ramon Road east of Date Palm Drive and will be approximately 500,000 square feet at build-out. This project will provide 175 to 200 well paying full-time jobs with benefits.
HIRE LOCAL PROGRAM: The Economic Development Department is working closely with the City Council to implement a "Hire Local" program. This program promotes major new businesses to offer all jobs to Cathedral City residents

first

, before opening the same opportunities to the rest of the Valley. The City and the Council are determined to not only attract new businesses, but ensure our residents are given the first opportunity to land that great new position.
DOWNTOWN CATHEDRAL CITY: Truly exciting things are happening in Downtown Cathedral City. Recent or pending developments within Downtown include: (i) the Agua Caliente casino; (ii) a $2.5m amphitheater located adjacent the parking structure which will be breaking ground within 60 days; (iii) the purchase of the Desert Cinemas theater by CV Repertory is scheduled to close escrow this month. The theater will become home to the future Carol Channing Playhouse with a scheduled opening in the Spring of 2019. I can't wait!; (iv) The Economic Development Department continues to attract developers interested in creating attractive mixed-use projects located in other areas of the downtown. These projects are anticipated to include retail, lodging, and residential uses.
CVEP, SBA, & CATHEDRAL CITY ECONOMIC DEVELOPMENT PARTNERSHIP: The Coachella Valley Economic Partnership ("CVEP") and the Small Business Administration ("SBA") have partnered to provide free monthly bilingual workshops on a variety of business and professional development related topics. The first class starts tonight at 6pm at the Palm Springs Motors dealership. Times, dates, and program topics are available on our new Economic Development website (http://www.ccedd.org/). Be sure to check the City's economic development website, CVEP's website (http://cvep.com/), and SBA's website (https://www.sba.gov/) for other valuable services and resources. Many of these resources are free!
In future communications, we will keep you abreast of new real estate developments, resources, and other opportunities that will improve the City's quality of life, property values, and economic activity. All Cathedral City residents can help accelerate our economic development by making a commitment to "buy local" whenever possible and encouraging out-of-town guests to stay in one of our several hotels. It makes economic "cents" for you to keep your tax dollars within the City and help fund local community services and programs. Further, there is no better testimonial for attracting future new businesses than to make sure that our existing businesses are prosperous examples for other potentially interested enterprises to follow.
Also, we encourage you to make a special effort to properly maintain your own properties (whether residential or commercial). This shows civic pride in our community. This is another important "selling point" when prospective businesses, commercial real estate agents, and developers tour our City scouting out future business opportunities.
Please share with your friends and contacts the City's dedicated website www.DiscoverCathedralCity.com which highlights many of our community attributes. As a team, we all play a part in the long-term success of the place in which we love to live, work, play and stay!
In collaboration with the Cathedral City Public Arts Commission, come to the "Pickford Presents" for the screening of these movies with special guests, "Last Men in Alepp," "Samson," and "Darkest Hour." "Pickford Presents" invites you to view the films and stay afterwards for a … Read more.
Come for the delicious Mexican-inspired food, enjoy a great line-up of LIVE Entertainment, sample some Tequila, meander through the Outdoor Market, bring the young ones to the free Kid Zone and stay for the Firework Finale at 9:00 pm at the 3rd Annual Taste of Jalisco Festival, presented …
Join us for a poolside Taste of Jalisco Cocktail Party this Friday, February 9, 2018 from 5 pm to 7 pm with a free performance by "Los Jarochos" at the beautiful V Palm Springs Hotel located at 333 E. Palm Canyon Drive in Palm Springs. Free admission. Free … Read more.
Around 9:00 am on Sunday, February 4th, the Cathedral City Police Department responded to the 27800 block of Avenida Maravilla regarding reported graffiti vandalism. The preliminary investigation determined unknown suspect(s) vandalized several vehicles and community block walls at various locations with blue spray paint. The crime appears to have occurred during … Read more.
After many years in the planning, the City of Cathedral City and the Coachella Valley Association of Governments (CVAG) invite you to join the celebration of the Grand Opening and Ribbon Cutting of the FIRST segment of the CV Link. The ribbon cutting will take place …
Five New Businesses Coming to Cathedral City this Fall
LIVE Music, Food, Tequila / Beer, Fireworks Show, Kid Zone and Outdoor Market
---
For Sponsorship or Booth Rental Opportunities, contact:
Eric Davis, City of Cathedral City
(760) 770-0340, Ext. 134
SponsorshipSpecialist@cathedralcity.gov
Every 2nd Saturday, come to Cathedral City's Art & Design District for "2nd Saturdays Art Walk on Perez Road" where you will discover special art exhibits, museum quality art as well as cultural art to brighten your soul, meet other like-minded people, and maybe get a little exercise going from art gallery to design gallery to art gallery. It will be ARTtastic!
Tickets can be purchased on the day of the CC Senior Center event, 37171 W Buddy Rogers Ave (two blocks south across Hwy 111 from CC City Hall) or online at www.agnespeltonsociety.com (Will Call at Senior Center ticket booth) .
Within a block radius walking area, the centerpiece of the event is Chuperosa Laneteach, and settle. The Home Tour is to bring attention to the rich, lost history of the CC Cove ...
The SCRAP Gallery and the Agnes Pelton Society hosts the Children and Elders monthly Art Party at the Agnes Pelton Society's Tour of Historic and Artists' Homes this month. It will be located in a section of the tour at 68680 F Street on Sunday, February 11th from 1-3 PM. Admission is free.
Participants create art pieces made of recyclable materials and also meet and work with a local guest artist, who will share his / her work as well as conduct an art making activity in their style discipline. Light refreshments, games, and entertainment .. Read more.
According to the organizers, the Mary Nutter Collegiate Classic is the nation's largest and most prestigious preseason college softball tourney, featuring 50 top Division I teams. For the third year in a row, the Cathedral City, Calif., Event will span two weekends - Feb. 17-19 and Feb. 22-25, 2018 ... Read more.
Have an issue you would like to speak to your city councilmembers about or learn what is happening in Cathedral City? Then join us for "City Hall at Your Corner" hosted by two members of the City Council, Major Stan Henry and Councilmember Shelley Kaplan.
The forum will take place on Wednesday, February 21, 2018 from 2:00 pm to 3:00 pm at the Tacos El Poblano Restaurant, 68100 Ramon Road, in Cathedral City.
"City Hall at Your Corner" is scheduled eleven a month at various locations throughout the City and at different times of the ... Read more.

Be Part of the Celebration!
After many years in the planning, the City of Cathedral City and the Coachella Valley Association of Governments (CVAG) invite you to join the celebration of the Grand Opening and Ribbon Cutting of the FIRST segment of the CV Link. The ribbon cutting will take place on Friday, February 23, 2018 at 10:00 am at the Vista Chino entrance of the 2.2 mile section that runs from Vista Chino from the north to Ramon Road to the south along the Whitewater River Basin. Read more.

Gather the family, blankets and / or chairs for "Movies in the Park" located this season at the Downtown Lawn Festival, 68600 East Palm Canyon Drive (HWY 111) in Cathedral City. The free event, hosted by the Cathedral City Evening Rotary and sponsored by the City of Cathedral City, occurs eleven a month on a Saturday evening every month between November and May, at 7:00 p.m., except for the month of May, which begins at 8:30 pm due to daylight savings time.
You are welcome to bring snacks or non-alcoholic drinks, but you can also buy them from the movie organizers at the concession stand. Great Family FUN! Read more
To help STOP identity theft and as a service to its residents, the City of Cathedral City is hosting FREE Document Shredding Events. The Shredding Events are the first Saturday of the month October thru May each year.
Join the Consortium for Early Learning Services Eastern Region & Partners for the "Day of the Young Child" on Saturday, March 10, 2018 from 9 am to 12 pm. The event provides information from local resources and offers free snacks, children's performances, entertainment, kids activities, special guests and more!
If you are interested in sponsoring or participating in the event, please contact Jennifer Haessley or Andrea Del Valle at (951) 778-5003 .. Read more.
The Greater Coachella Valley Chamber of Commerce presents the annual "State of the City."
The lunch portion begins at 11:30 am. Tickets for the luncheon are available at www.gcvcc.org
The State of the City address begins at 12:30 p.m. and is free to the public. Read more
The 4th Annual Cathedral City LGBT Days, presented by Volkswagen of Palm Springs, celebrates the lives, history, and wonderful accomplishments of the LGBT community has contributed to making Cathedral City one of the "most livable" cities in America and a testament to its perfect equality score by the Human Rights Campaign Foundation. The festival provides an opportunity to recognize the strength in our diversity, appreciate our similarities, and stand united for the equal ... Read more.
Bring the kids to Cathedral City's Town Square Park in downtown for an event that is all about Kids! From 12 (noon) to 3:00 pm, kids will enjoy the fun of multiple bouncy houses surrounding Cathedral City's Fountain of Life area ... Read more.
Come watch police officers and firefighters box in the main ring on the Lawn Festival in Downtown Cathedral City.
Doors open at 5:00 p.m.
1st boxing match starts at 6:00 p.m.