Community Update by

Tami Scott




Administrative Services Manager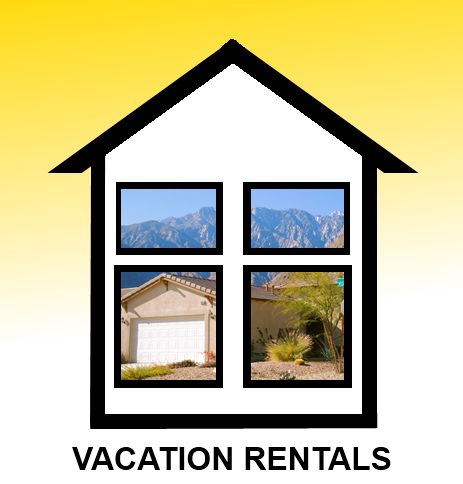 As many of you are aware, we are entering high season here in Cathedral City and the Coachella Valley. With less than desirable temperatures in many parts of our country, visitors (transients) flock to the California desert throughout the year, especially in the winter and spring. Here in Cathedral City, like many of our neighboring cities, we have not only hotels, motels and recreational vehicles (RVs) available for our visitors to rent, but we also have a number of individually owned "vacation rental units" available throughout our City
You might ask yourself what exactly is the definition of a vacation rental unit. The City of Cathedral City defines a vacation rental as a privately owned residential dwelling (not a hotel, motel or timeshare), including without limitation, single-family detached or unit-attached unit, dormitory, apartment House, condominium, cooperative Apartment, Duplex , Mobile home or house trailer. Also the definition includes any space, lot, area, or site in any trailer court, campsite, park, or lot where a trailer, recreational vehicle, mobile home, motor home or any other conveyance, is rented for occupancy, or lodging, Or Sleeping purposes.
For all vacation rentals, the owner or representative is required to obtain the business license. In addition, short-term vacation rentals, 30 consecutive calendar days or less, require a vacation rental unit permit. The business license application and the vacation rental unit shall be accompanied by the current application fee of fifty-five dollars ($ 55.00) and sixty dollars ($ 60.00), respectively and subject to change in the near future. Both the business license and the vacation rental unit must be renewed annually to remain valid. In addition, any rental agency engaged in advertising or renting vacation rental units shall maintain a separate business.
(24) hours / day, seven (7) days / week for the purpose of the rental, the owner, the authorized agent and / or the owner Responding (within forty-five (45), or conduct of occupants and / or guests Of the vacation rental unit. If you have a rental car, please contact us for more information.
One of the primary concerns is to ensure the safety of our City residents and visitors. As a result, there is a limitation on the maximum number of occupants allowed to occupy a vacation rental unit:
Number of Bedrooms
Total of Overnight * Occupants
Total Daytime ** Occupants (Including Number of Overnight Occupants)
* Overnight (10:01 pm-6:59 am)
** Daytime (7:00 am to 10:00 pm)
In addition to the license and permit requirements, the owner or authorized agent / representative collects not only their nightly or weekly rent, but they also collect a 12% transient occupancy tax (TOT). This tax is remitted on a monthly basis to the City. You might ask the question "why have a tax for short-term vacation rentals". Just like visitors coming to our City and staying at a hotel, motel or RV park, those opting to stay in the short-term rental unit are also using the City's services (such as police, fire and paramedic), and City amenities such as Roadways, streets, and parks. As such, there is the associated cost to maintain those City services and amenities.
I hope this helps explain the vacation rental unit policy for the City of Cathedral City. If you need additional information, please feel free to contact my office at (760) 770-0378.
Caribbean Music Festival Coming to Cathedral City on Memorial Weekend The City Council approved a Special Use Permit last night that will bring HM Events Group's "Caribbean Music Festival" to Cathedral City's Festival Lawn in downtown during this Memorial Weekend, May 26-28, 2017. The three-day event brings tourist from across the country, mostly from the East Coast, for a destination … Read more.
It's Confirmed - German Royal Family Attending the "Red & Black Royal Caviar Festival" in Cathedral City His Highness Prince Waldemar Schaumburg-Lippe of Germany, the son of Princess Feodora of Denmark and Cousin of the Queen and Her Highness Dr. Princess Antonia Schaumburg-Lippe of Germany will personally attend the Red & Black Royal Caviar Festival and Masquerade in Downtown Cathedral … Read more.
Taste of Jalisco Festival Brings Out the Best Flavors Join us for Cathedral City's Taste of Jalisco Festival this Saturday, February 11th from 10 am to 10 pm and enjoy some amazing flavors by these great vendors: • Cousin's Maine Lobster Food Truck • El Portal Mexican Restaurant • Los Arcos Mexican Restaurant • Hobros Mobile Wood Fire… Read more.
AGNES PELTON SOCIETY'S 6TH ANNUAL TOUR OF HISTORIC AND ARTISTS' HOMES - This Sunday The City of Cathedral City is proud to sponsor the Agnes Pelton Society's 6th Annual Tour of Historic and Artists' Homes on Sunday, February 12 from 11 am to 3 pm. The tour allows you to visit the historic homes located in the Cathedral Cove … Read more.
Two New Businesses Coming Soon to the Pickfair Promenade in Downtown Cathedral City New signs went up today for "Pollo Doky" a brand new restaurant featuring Peruvian-style rotisserie and charbroiled chicken. This is a first-of-its-kind restaurant for Cathedral City importing a special rotisserie oven from South America. The restaurant, located behind Trilussa's Restaurant at the Pickfair Promenade along East Palm … Read more.
New Staybridge Suites Hotel Is Near Completion Nearly 10 years in the making, the new Staybridge Suites Hotel, part of the International Hotel Group, on the west side of Cathedral City, 67711 30th Avenue, is near completion. Located adjacent to the Cimarron Golf Course, the 200+ room hotel offers studio, one-bedroom and two-bedroom suites, each complete with … Read more.
Cathedral City LGBT Days - Wonderful Line Up of Activities Tickets are on sale now for several main attractions at Cathedral City LGBT Days, March 24-26, 2017 featuring "An Evening with Leslie Jordan - Uncensored" (2/3 rd of tickets are sold so Hurry!); VIP Tickets to Martha Wash; VIP Tickets to Ultra Nate; and get your organization or business in …
10 Great Reasons to Come to the Taste of Jalisco Festival - Saturday - February 11th - 10 am to 10 pm Taste of Jalisco Parade at 10 am Free Kid Zone Food Court featuring Mexican Inspired Dishes Tequila Tasting Ballet Folklorico Dancers Mariachis Nacho Bustillos #NachoBustillos Spectacular Fireworks Show at 8 pm #fireworksshow LIVE Entertainment All Day Free Parking …
"Pickford Presents" Film Series Kicked Off with "A Dog's Purpose" Sponsored by the Cathedral City Public Arts Commission, the new film series called, "Pickford Presents" showcased the film, "A Dog's Purpose" along with a special question and answer session with the book-to-film author W. Bruce Cameron and his fellow screenwriter and wife, Cathryn Michon. The couple also brought along their …
The Cathedral City Public Arts Commission will host a special reception for the "Tequila, Jalisco (Mexico): Yesterday and Today Photo Exhibit" on Friday, February 10th from 6 pm to 8 pm as part of the 2nd Annual Taste of Jalisco Festival.
The photo exhibit presented by Teresa Velazquez and her family will be showcased at the Cathedral City Art Gallery, 68-700 Avenida Lalo Guerrero, during the weekend activities. It shows the generational changes of Cathedral City's sister city. Additionally, the Cathedral City Historical Society will exhibit showing historical photos of Cathedral City. Read more.

Taste of Jalisco celebrates the relationship between Cathedral City and its sister city, Tequila, Jalisco (Mexico) through music, fashion, spirits, culture and cuisine. It is a time to recognize the strength in our diversity, appreciate our similarities, and stand united as one community for the betterment of our great city.
For Sponsorship or Booth Rental Opportunities, contact: Eric Davis, City of Cathedral City (760) 770-0340, Ext. 134 SponsorshipSpecialist@cathedralcity.gov
Read more.
Children's Art Party for children and elders. NEW Location this Month: The SCRAP Gallery and the Agnes Pelton Society hosts the Children and Elders monthly Art Party at the Cathedral City Art Gallery, 68895 Perez Road, Suite I-27 (across from Frankie's Italian Bakery) on the Second Saturday of each month From 1-3 PM. Admission is free. Participants create art pieces ... Read more.
The Cathedral City Public Arts Commission (CCPAC) is hosting a special art exhibit entitled, "Cathedral City Old Masters" from January 14, 2017 to February 12, 2017, open Saturdays and Sundays only between 1:00 pm and 4:00 pm, At the Cathedral City Art Gallery located adjacent to City Hall, 68-700 Lalo Guerrero Avenue, in downtown Cathedral City ... Read more.
The City of Cathedral City is proud to sponsor the Agnes Pelton Society's 6th Annual Tour of Historic and Artists' Homes on Sunday, February 12 from 11 am to 3 pm. The Cathedral of St. John the Baptist is located in the Cathedral Cove neighborhood, which was settled in 1920s and formerly known as "Cathedral Village." This neighborhood was, and continues to be, the area of ​​world renowned artists, writers, and musicians.
Other activities include music, dance, and information about the lost history of Cathedral City's storied past. Read more.
According to the organizers, the Mary Nutter Collegiate Classic is the nation's largest and most prestigious preseason college softball tourney, featuring 50 top Division I teams. For the second year in a row, the Cathedral City, Calif., Event will span two weekends - Feb. 17-19 and Feb. 23-26, 2017 ... Read more.
"Pickford Presents," is a film series that features new theatrical releases along with special appearances by the films' director(s), producer(s), writer(s), composer(s), and/or actor(s) for a LIVE Question and Answer session following the movie. The film series is being sponsored by the Cathedral City Public Arts Commission.
KESQ's Bianca Rae will host the second film of the "Pickford Presents" with the movie, "La La Land," along with Oscar nominated composer Justin Hurwitz. "La La Land" is a romantic musical comedy that has been nominated for fourteen Academy Awards, tying the records of "Titantic" and "All About Eve." "La La Land" ... Read more.
The Cathedral City High School is hosting a special music / arts event entitled, "STARDUST Performing Arts Expo" on Saturday, February 25, 2017 between 10:00 am and 5:00 pm, at Cathedral City High School, 69274 Dinah Shore Drive , Cathedral City ... Read more.
Gather the family, blankets and/or chairs for "Movies in the Park" located this season at Ocotillo Park, 33300 Moreno Road in Cathedral City. The free event every month at 7:00 pm, except for the month of May, which begins at 8:30 pm due to daylight savings time.
You are welcome to bring snacks or non-alcoholic drinks, but you can also purchase them from the movie organizers at the park's concession stand. Great Family FUN!
Celebrate Hollywood's biggest, baddest, dis awards night hosted by killer comedians at the Mary Pickford Theater, and raise money for The LGBT Center and Desert AIDS Project. Enjoy a live-hosted, interactive evening of hot Hollywood dish and watch your favorite stars win and lose on a gigantic movie screen! Not a stuffy, hushed awards party! A wild and gossipy bash!
To help stop identity theft and as a service to its residents, the City of Cathedral City is hosting free document shredding events. The shredding events are the first Saturday of each month, October thru May of each year.
2016 Dates: October 1, November 5, and December 3
2017 Dates: January 7, February 4, March 4, April 1, and May 6
Time: 8:00 am to 9:00 am, please arrive early – once the shredding truck is filled to capacity the event will end.
Location: 68510 East Palm Canyon Drive (adjacent to the Festival Lawn)... Read more.

Have an issue you would like to speak to your city councilmembers about or learn what is happening in Cathedral City? Then join us for "City Hall at your Corner" hosted by two members of the City Council, Stan Henry and Shelley Kaplan.
"City Hall at Your Corner" is scheduled once a month at various locations throughout the City and at different times of the day to make it accessible to most schedules and close to all residents. It is your opportunity to share your ideas, let the council know your concerns, and also hear the latest news. Best of all, the discussion is free!
Have you ever wanted to go to an Antiques Roadshow event? Are you ready to discover the value of your family heirloom? Join us on Saturday, March 18 th , 2017 Where certified dealers and appraisers will be on hand to offer Their expertise, Roadshow style , at the Cathedral City Senior Center, 37-171 West Buddy Rogers Avenue. Appraisals on your items from 9am to 2pm ... Read more.
The Cathedral City Chamber of Commerce presents the annual "State of the City" featuring remarks by Mayor Stan Henry and video captions by Councilmembers.
The lunch portion begins at 11:30 am. Tickets for the luncheon are available at www.CathedralCityCC.com
The State of the City address begins at 12:30 pm and is free to the public.
25 th Annual Senior Inspiration Awards Luncheon to be held Friday, March 24, 2017 at the JW Marriott Desert Springs Resort & Spa in Palm Desert. This valuable event promises to be a tribute to our community's valuable volunteers who have continued their community involvement in their senior years
The Senior Inspiration Awards recognizes and honors 11 unsung heroes from each Coachella Valley city and the County of Riverside, who are role models to us all. This year's honorees are: ... Read more.
California's first "Pride" of the year Come celebrate diversity at the Cathedral City LGBT Days, March 24-26, 2017 in Downtown Cathedral City as well as Cathedral City businesses. All non-ticketed events are free and open to the public.
For all information, CLICK HERE
Bring the kids to Cathedral City's Town Square Park in downtown for an event that's all about Kids! From 12 (noon) to 3:00 pm, kids will enjoy the fun of multiple bouncy houses around Cathedral City's Fountain of Life area.
At 12:30 pm - there will be an Easter Egg Hunt with 10,000 eggs! ... Read more.
* ROYAL CAVIAR FAMILY FESTIVAL from 2 PM – 5 PM !
Family Festival: Caviar Tasting included, Gourmet Food, Bar, HUGE PRIZES & FUN COMPETITIONS for Families & Kids, Magicians and Acrobats, Show-Acts, DJ, Fun Music, Dance, little Mister and little Miss Popular, Great Food & Great People.
* MASQUERADE PARTY 18+ from 7 PM – OPEN END !
Dresscode: Red & Black preferred eg. Venitian Costumes and Masks.
Evening Party Adults only: Caviar Tasting included, Bar, Gourmet Food Catering, HUGE PRIZES & FUN COMPETITIONS (Mister and Miss Red & Black Royal Elegance, Mystery Prince Search, Mister and Miss Popular), Entertainment Acts and a FUN NIGHT TO MEET GREAT PEOPLE ... Read more.
Come watch police officers and firefighters box in the main ring on the Lawn Festival in Downtown Cathedral City. Doors open at 5:00 p.m. 1st boxing match starts at 6:00 p.m.