"Living Deeply, Dying Well" – A Documentary Hosted by the Cathedral City Senior Center
January 8 @ 5:30 pm

-

7:00 pm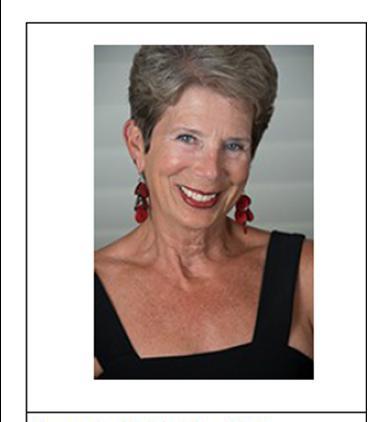 A film about choices and better endings.
The Cathedral City Senior Center is hosting this documentary and discussion about California's new end of life options act as part of its "Second Tuesday" presentations.
According to the presenters whether you're 18 or 80 it's important to plan ahead while you're of sound mind, good health and have the ability to do so.  This 30-minute heartfelt documentary captures the voices and experiences of people finding comfort through making personal choices about death and dying.  The interviews and stories reveal the complexities of end-of-life issues in today's healthcare environment and the many pathways to a better ending.  An open discussion will follow the presentation.
The program and discussion will be lead by Pamela K. Steele, PhD who is an educational psychologist, certified mediator, healthcare advocate and healthcare navigator.
According to the presenters:
Do you know?
That 75% of people close to dying are unable to speak for themselves?
What type of medical care or intervention you want under what circumstances?
Whom you want to speak for you if you can't do so for yourself?
The presenters ask:
Why is this important?
Envision a peaceful/meaningful ending. Avoid unnecessary suffering.
Relieve loved ones of burdensome decision-making.
Help guide your caregivers and medical team.
The Cathedral City Senior Center is a nonprofit corporation 501 (c)(3).  Its Mission is to improve the quality of life for seniors 50+ living in Cathedral City and the surrounding communities.  The purpose of the center is to assist all seniors from the active to the home-bound by providing services that channel energy, relieve suffering, and foster health, happiness, and well-being.
The vision of the Cathedral City Senior Center is to be filled with a diversity of friendly, smiling, and happy people 50+ years, taking part of in challenging, enriching and supportive activities in a state-of-the-art facility with space to accommodate relevant programs and services.
The Cathedral City Senior Center is located at 37171 West Buddy Rogers Avenue, directly across Highway 111 from the Cathedral City Civic Center.  The program will take place on Tuesday, January 8 at 5:30 pm to 7:00 pm.  It's free and open to the public.
Check out our website:  www.CathedralCitySenior.Center
Follow us on Facebook:  Cathedral City Senior Center
Telephone:  760-321-1548
Related Events