The Cathedral City Public Arts Commission's New Smart Phone App
New App Available Now to Locate Public Art, Art Galleries, Artists, and Art Tours in Cathedral City
The Cathedral City Public Arts Commission has made it super easy to locate our wonderful collection of ART in Cathedral City with its new App for your smart phone entitled, "Cathedral City Where ART Lives". The App offers a listing of all public art in Cathedral City including a Downtown Walking Tour and City-wide Driving Tour.
Information provided includes the name of the art piece, the artist(s), and photos. The App also provides a directory of local artists, information about parks & city events, listing of art galleries and historic sites.
Simply download the app "Cathedral City – Where Art Lives" from the

 Apple App Store or  
 Google Play Store.
Art Galleries in Cathedral City
Perez Road Art District
H and I buildings
JJ Harrington Gallery (Michael): mike4pic2007@yahoo.com (Wyman) mail.wyman@gmail.com
Datura Art Studios (Dana): Danapatel@mindspring.com
Anne Bedrick Fine Art (Anne): anne@annebedrick.com  (Joe) joeshoe@me.com
Art Job Gallery (Rick): rick@artjob.life
Jeffrey Spakes Gallery (Jeffrey): spakesart6@gmail.com
Elan Vital Galleries (Elan): Elanvital1@mac.com
68845 Perez Road, Suite H27, Cathedral City, CA 92234 (808) 214-0901
ART (Kersteen Anderson): kersteendfaf@gmail.com
(George Byron): gpbyron@icloud.com
(Konrad Carter):konrad@konradcarter.com
RBH Gallery (Robert): Robertbryanhome@gmail.com
Trenz Gallery (Roger): rogerdleighton@sbcglobal.net
RMC1 (Ryan): mohteldesign@yahoo.com
KGLOW Studios (Kurt Glowienke): kurtg17@comcast.net
Kippi Leonard Studio: kippi@kipleeart.com
M Building
Object culture(Barry): barry@objectculture.com
Hedge– info@hedgepalmsprings.com
68929 Perez Rd, Cathedral City, CA 92234  (760) 770-0090
D Building
Scrap gallery (Karen) – D 16 – karen@scrapgallery.org
Art Studios or Schools in Cathedral City
Datura Art Studios, 68895 Perez Road, Cathedral City, CA 92234  (760) 534.9007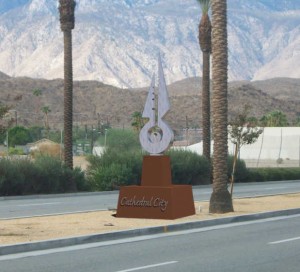 The Public Arts Commission advances performing and visual art in the community. It makes recommendations to the City Council on the selection, acquisition and installation of public art paid for by developer fees; support and production of concerts, readings and other live arts performances; sponsor programs; development and use of facilities for arts projects; and cooperative ventures with other art organizations throughout the Coachella Valley.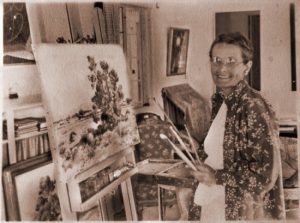 Museums

Museum of Ancient Wonders, 69028-B East Palm Canyon Drive, Cathedral City, CA 92234
(442) 268-5004
A new and unique museum devoted to world-wide discoveries in the fields of paleontology, paleoanthropology, and archaeology, rarely experienced outside of larger communities, MoAW was expressly founded to provide access to exhibitions of this nature and scope for residents and visitors of the Coachella Valley on a permanent basis.