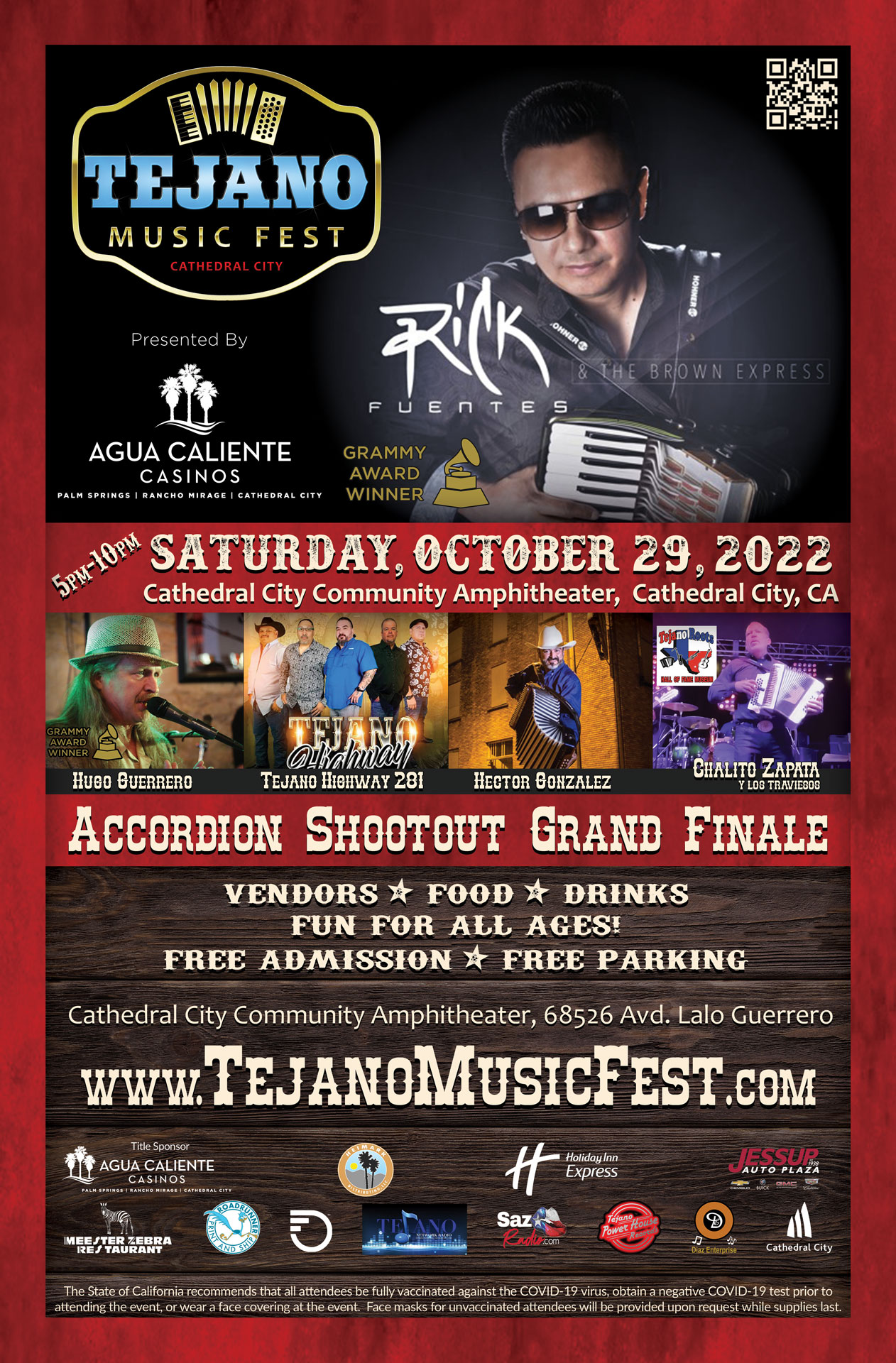 Tejano Music Festival
October 29, 2022 @ 5:00 pm
-
10:00 pm
Tejano PowerHouse Entertainment, City of Cathedral City and Diaz Enterprises invites you to the rescheduled 4th annual Tejano Music Fest in Cathedral City featuring the best Tejano music, fiesta food and spirits on Saturday, October 29, 2022 from 5 pm to 10 pm at our new location, the Cathedral City Community Amphitheater, 68526 Avenida Lalo Guerrero, in Cathedral City, California.  The festival will feature a night of Grammy Award Winning Bands including Rick Fuentes and the Brown Express, Hugo Guerrero, as well as other awarding-winning bands such as Tejano Highway 281, and local Tejano favorite Chalito Zapata y Los Traviesos. Just Added! Hector Gonzalez, formally of the 2 G's, making his comeback and start of his solo career.
Reserved tables for eight people are available at www.TejanoMusicFest.com.  VIP Tables for eight are $160 (comes to $20 per person) and Tejano Tables for Eight are $140 (comes to $17.50 per person).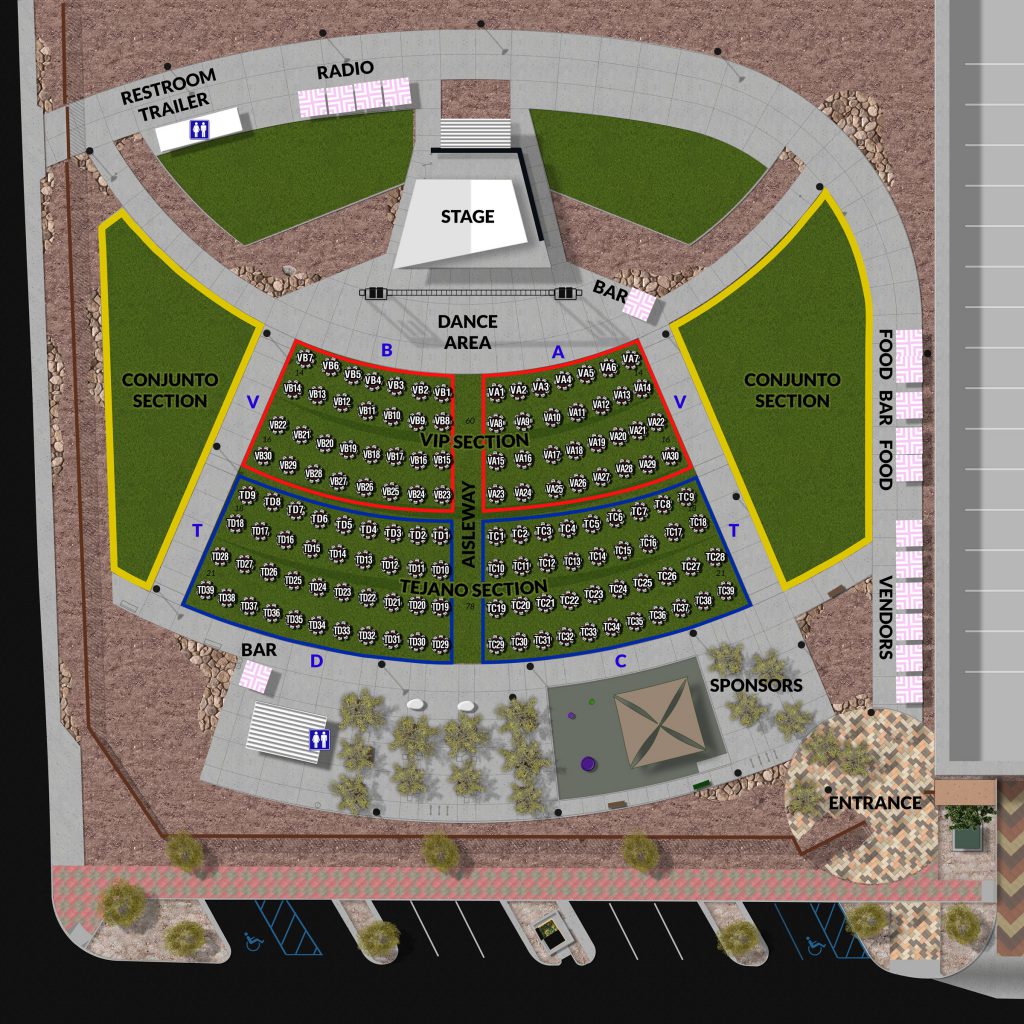 Tejano music brings together various forms of folk and popular music originating among the Mexican-American populations of Texas.  It has the essence of both English and Spanish lyrics and a mix of pop, country and polka music.
Besides the music and dance, attendees will have an opportunity to enjoy Tejano-inspired food and beverages, and shop from local merchandisers.
The festival offers a limited number of tickets for reserved tables for those who want a guaranteed seat between dances.  Reserved tables are not necessary as the music festival is a free event being offered by the City of Cathedral City.  For those not purchasing a reserved table, there will be areas for you to bring a lawn chair or blanket to sit in the Conjunto section.
For more information, go to www.TejanoMusicFest.com.