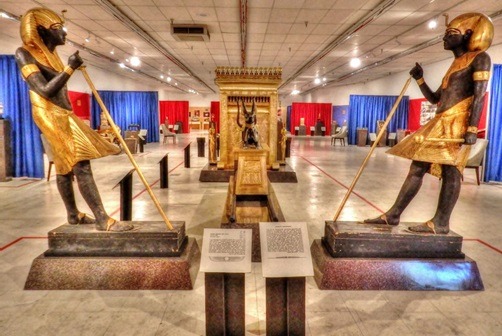 Museum of Ancient Wonders – Holiday Discount for Locals
December 22, 2021 @ 10:00 am
-
5:00 pm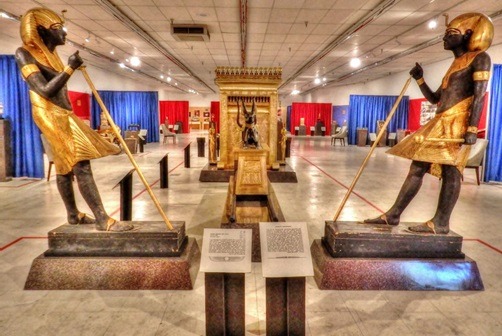 From December 20, 2021, through January 7, 2022, the Museum of Ancient Wonders is proud to announce reduced admissions for all local and surrounding school district students and their families during the holiday season. Admission will be $5.00 per person, student, or family member to encourage a family learning experience and to enhance academic curriculum development for all grade levels. Parents and chaperones are required to show a driver's license with a local address (within the Coachella Valley) and the name of the school the students attend to receive the discounted admission.
Museum of Ancient Wonders, Cathedral Gateway Plaza (next to Big Lots)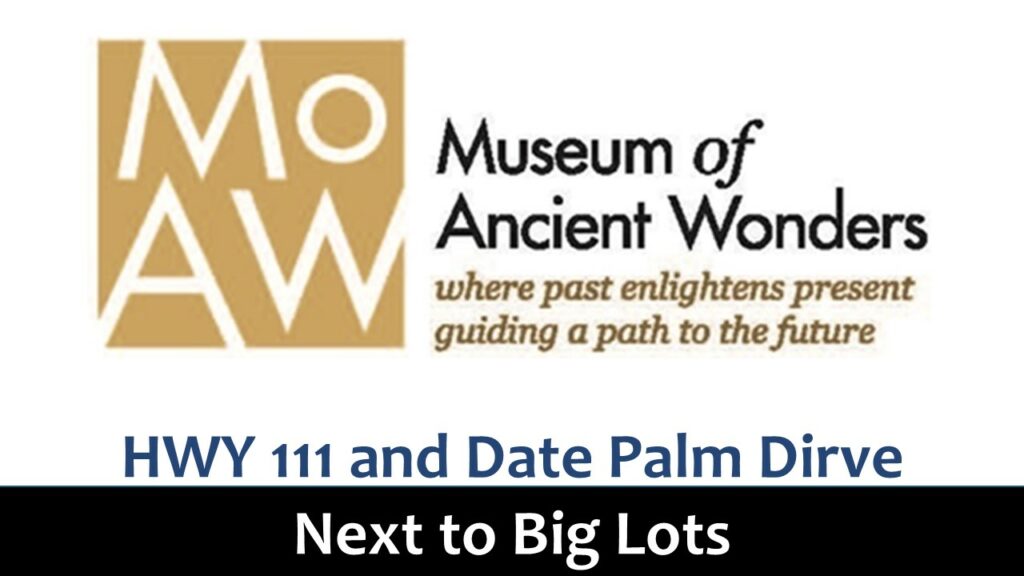 69028-B East Palm Canyon Drive, HWY 111 at Date Palm Drive, Cathedral City, CA 92234
(442) 268-5004, www.MoAW.org
Hours: Monday through Saturday, 10:00 a.m. to 5:00 p.m., Sunday 12:00 noon to 5:00 p.m.